Carolina Beach – October 2020
Redd, of Island Tackle and Hardware, reports that the shop has begun to get better reports from anglers fishing offshore. A variety of dolphin, good-sized wahoo, and sailfish are hitting ballyhoo rigged on Sea Witch skirts and daisy chains.
The deeper wrecks and rocks in the 10-20 mile range are holding large amberjack and barracuda.
This same deeper structure has also been producing king mackerel for anglers pulling live menhaden and Drone spoons behind planers.
Along the beaches, anglers are landing good numbers of spanish mackerel with the classic Clarkspoon and planer combo.
Inshore waters are producing good numbers of flounder in deeper holes near the inlet, around docks, and on the flats. Carolina-rigged live finger mullet has been the most successful setup.
Red drum and some specked trout are holding in these same areas, as well as on oyster beds on high tides. Both species are hitting live minnows and live shrimp.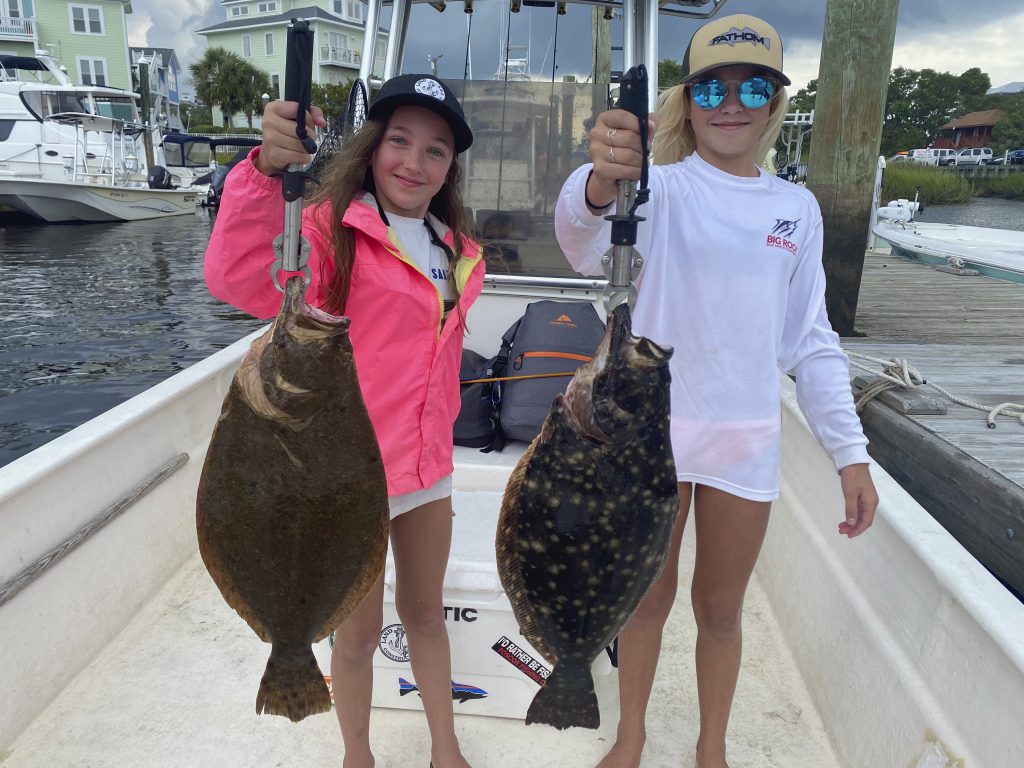 Christian, of Seahawk Inshore Fishing Charters, reports that inshore fishing has been great with the slightly cooler temperature shift from recent weather. Red drum are getting more active on deeper ledges and grass banks around spoil islands. With all the bait inshore, the topwater bite has been very productive.
Channels and ledges on the river are holding large flounder, with live baits dragged along the bottom being the best setup.
Luke, of Spot On Charters, reports that flounder season has been great throughout the Cape Fear region. Many trips finished with limits of good-sized flatfish (with citations mixed in) while fishing live mullet.
Red drum fishing is getting better along spoil island grass banks and channels out to the inlet. Carolina-rigged live baits remain the top producing setup, and with the fall bait run just beginning, the red drum will remain many an angler's go-to.
Speckled trout fishing has been solid, with most action being in the mornings, as the fish are more active with slightly cooler temperatures.
Tommy, of Mungo Fishing Charters, reports that red drum fishing has been great as the season begins to change. The cooling of water temperatures has the fish actively feeding on the mullet as they begin to flush towards the inlets. Any variation of baited Carolina-rigs, topwater plugs, and soft plastic swimbaits are getting strikes around ICW docks and grass banks.
Some trips are finding limits of speckled trout while working these similar deep holes from the ICW out towards the inlet.
A few flounder are hitting Carolina-rigged live baits and soft plastics fished on the bottom, and black drum are being caught around docks and oyster beds on deeper tide cycles.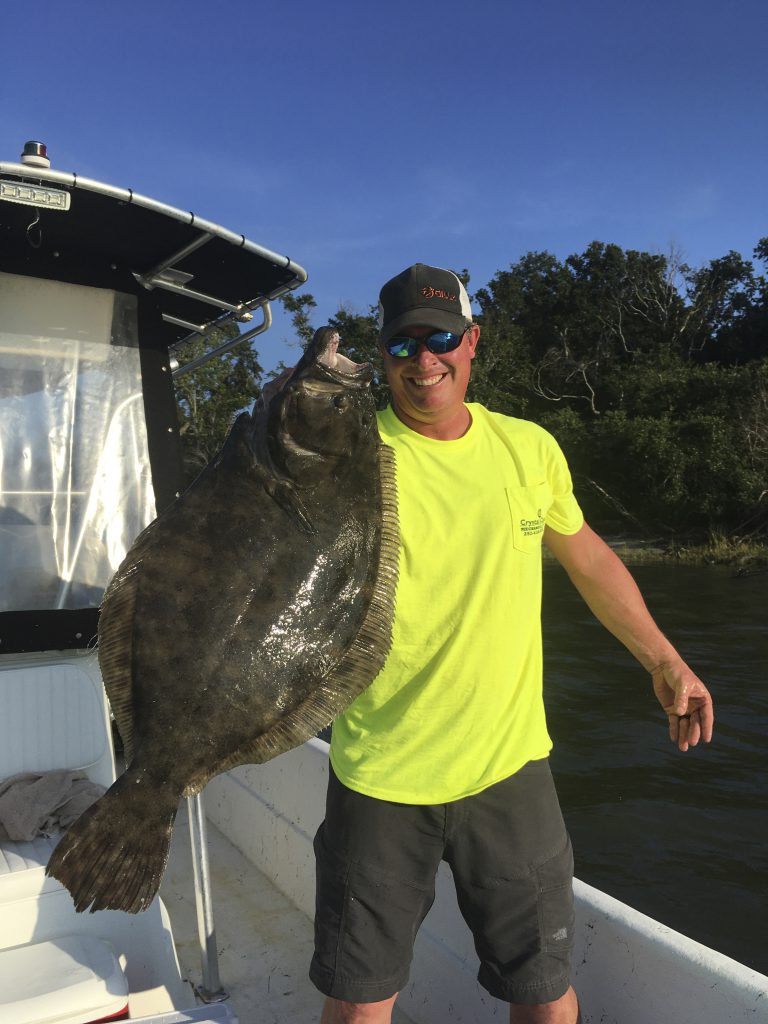 Rod, of OnMyWay Fishing Charters, reports that large spanish mackerel action has been heating up as the fish begin their push to the south. Trolling both spoons and live baits have been getting anglers into the action.
Many are waiting to hear the news from the annual fall king mackerel run. The good news is the fish are beginning to push onto the beaches from structures in the 10 mile range. This initial run of fish have been smaller, with the larger "smoker" kings following once water temperatures drop a bit more.
Mahi have been holding in the 15-25 mile range. They are still scattered, though.
Gulf Stream trips are experiencing a good wahoo bite. A major advantage to the long run has been focusing efforts around full moon cycles.
Bottom fishing is seeing a good number of jumbo black sea bass and an "on fire" grouper bite.
Woody, of Kure Beach Pier, reports that anglers continue to catch solid numbers of flounder with Carolina-rigged live baits.
Bottom rigs tipped with bait shrimp have been producing whiting and the occasional croaker.
Bluefish are moving up and down the beaches, and they're hitting a variety of Gotcha plugs, glass minnow jigs, and bottom-rigged baits.
Spanish mackerel numbers have been up, with casting jigs producing most strikes.