North Myrtle Beach/Little River – October 2020
Patrick, of Captain Smiley Fishing Charters, reports that flounder fishing has been really good throughout local waters. Targeting the flatfish with live mullet dragged along sandy bottoms has been best. There are flounder stacked up against oyster beds and structured areas, but they also hold more "untargeted" species. Inshore anglers have had the most success when working the deeper holes closer to shorelines, as long as the tides allow.
Red drum fishing has been awesome for anglers targeting docks and deeper shoreline holes with live or cut finger mullet.
Speckled trout fishing has been solid all summer, with the recent slight drop in water helping the bite even more. High tide cycles have seen the trout holding along grass banks and around oyster beds. As the tide falls, look for the fish to shift over to nearby ledges in 6-8' of water.
A great class of black drum (up to 20+") are being caught in good numbers with fresh shrimp around ICW docks on lower tide cycles.
Nearshore reefs are holding good numbers of black sea bass, sharks, and flounder for anglers fishing Carolina-rigged live baits.
Slow trolling live baits has been producing large spanish mackerel and small cobia.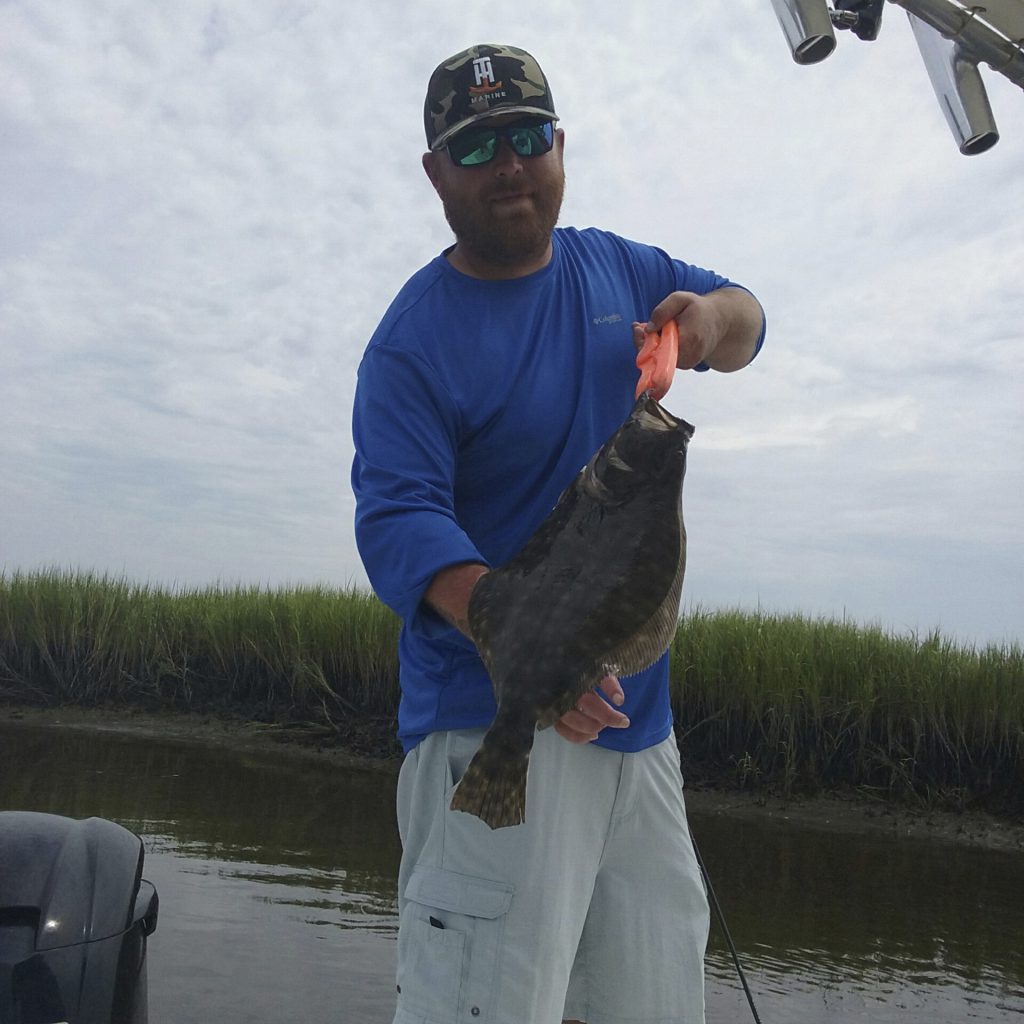 Bob, of Strange Magic Fishing Charters, reports that flounder action continues to be great, with more of the flatties falling for artificials than live bait. Targeting creek mouths during a falling tide and then further up into the backwaters on higher tide cycles have been great starting points.
The top producing baits have been Gulp, Z-Man, and Vudu soft plastics on jig heads or naked. Color has not made a huge difference, but making sure to have just enough weight to bump the bottom has been key.
Redfish and trout are staged in similar areas and are falling for the same soft plastics. On higher tides, cast up to deeper grass banks and around oyster bars. As the tide shifts to low, target the main creek areas and docks.
These docks are also holding good numbers of black drum. Anglers can also target the black drum in the back holes of creeks and bays during high tide cycles.
Once the first true cold front comes through, the unwanted species will vacate, and then live shrimp fishing fires off. Rig live shrimp under popping corks and target creeks during low tide. Focus on the channels around oyster mounds, sand bars, and deep holes of the creek's outside curves.
Larry, of Voyager Fishing Charters, reports that bottom fishing has been spectacular on the full day offshore trips. Vermilion snapper, triggerfish, and grunts are all being caught with cut baits. Anglers dropping down larger live baits and jigs are catching some stout grouper.
Tackle-busting amberjacks are also hitting live baits fished over the deeper structure.
King mackerel are staged around some of these structured areas, and they're striking free-lined live baits.
Nearshore trips are catching good numbers of spanish mackerel from the beaches out to three miles while trolling Clarkspoons behind planers.
Slow trolling live baits has been landing the larger spanish around, as well as scattered sharks. Over the next few weeks, anglers anticipate king mackerel being another addition to this nearshore bite.
Cameron, of Little River Fishing Fleet, reports that bottom fishing has remained red hot around offshore structure. A mix of large black sea bass, gray snapper, and vermilion snapper are being caught on cut baits.
Live baits fished around these same structured areas are producing grouper.
Amberjack are hitting live baits and are especially stacked up around local wrecks.
Drift lines with live baits are getting action from some larger "smoker" kings.
Nearshore bottom fishing trips are catching great numbers of black sea bass, porgies, and flounder.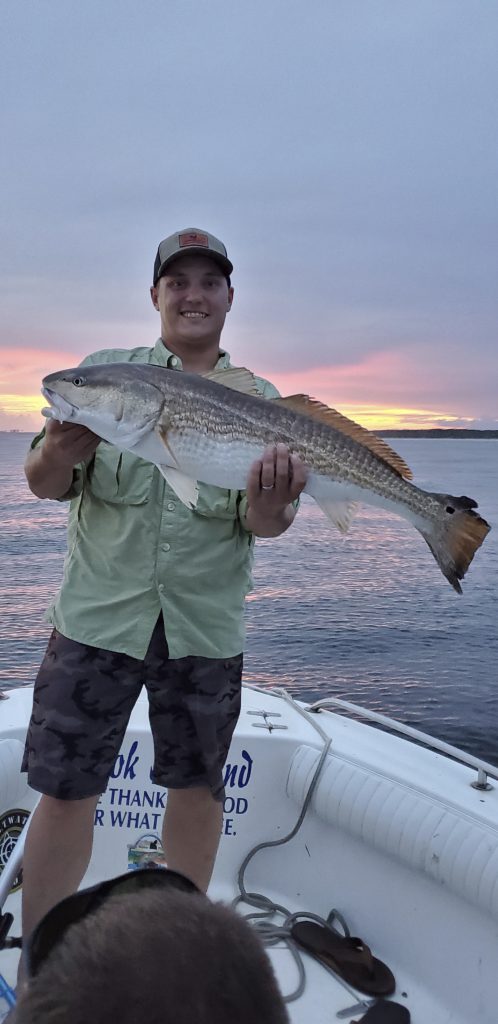 Ed, of Cherry Grove Pier, reports that spanish mackerel and bluefish are pushed onto the beaches and in good-sized schools around the pier. Anglers are getting strikes while casting Gotcha plugs at the surface-feeding fish.
Whiting and croakers are hitting bottom rigs tipped with shrimp or artificial bait strips, and keeper flounder are being caught with Carolina-rigged live baits fished closer to the beach.
Lynn, of Apache Pier, reports that large whiting are being caught in good numbers while using bottom-rigged shrimp.
A few pompano and black drum are mixed in the counts. They're feeding on the same fresh bait shrimp.
Good numbers of sea robins are a nice bonus catch in recent days, and ribbonfish and bluefish are being caught on casting jigs.
Flounder fishing has been great for anglers working live baits on the bottom.