North Myrtle Beach/Little River – September, 2020
Patrick, of Captain Smiley Fishing Charters, reports that speckled trout fishing has been great compared to a typical summer season. Casting live shrimp around inshore drop-offs and oyster beds has been the most successful tactic.
These same oyster beds and docks fished with live shrimp are producing large numbers of black drum. This year has seen many short fish, so anglers should look forward to future seasons having an epic bite.
Red drum are staged up along grass banks along the ICW and around oyster beds in mainland creeks. Carolina-rigged cut or live mullet and shrimp are getting strikes.
Flounder fishing has been insane around creek mouths and inshore drop-offs. Carolina-rigged live finger mullet has been the top setup to utilize in both areas.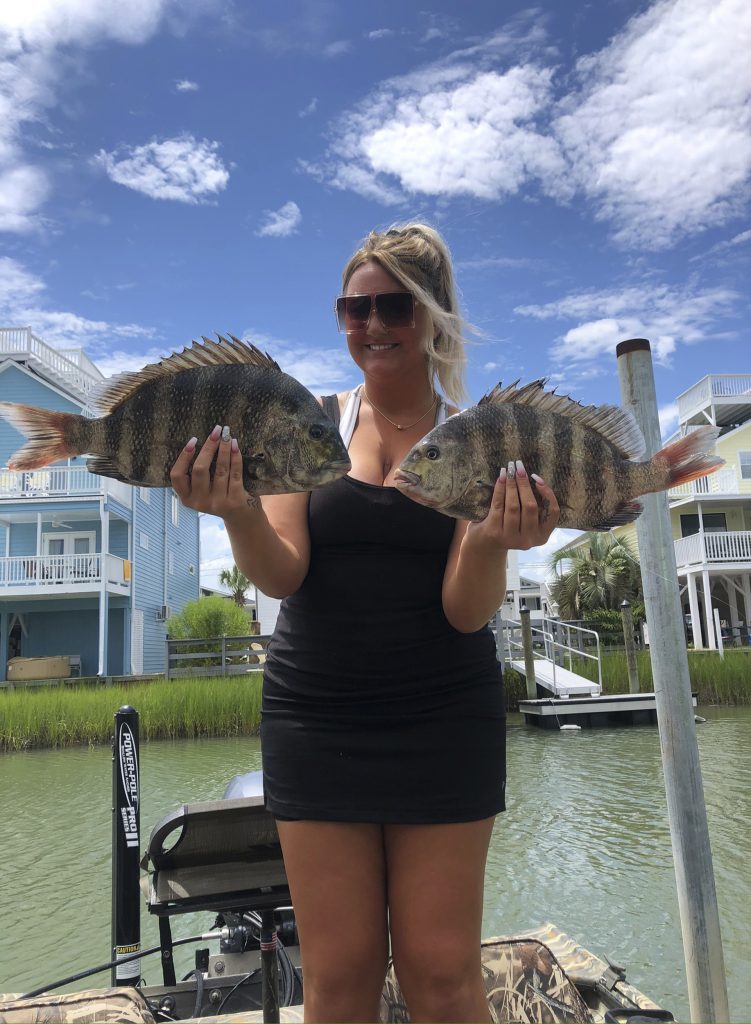 Bob, of Strange Magic Fishing Charters, reports that the water has finally cleaned up from the past hurricane and all the rain, with salinity now rising back to normal levels, and this has really helped out the inshore fishing.
Flounder action has been great since the opener. Live mullet and mud minnows on jig heads or Carolina rigs are great for getting the flatties to strike. Gulp soft plastics also are producing bites, and the best action for soft plastics is to work them slowly on 1/4 oz. jig heads. The main areas to target are inshore creek mouths and grass banks on higher ends of the tide cycle.
Redfish seem to also be hanging out in the creek mouths and banks, and they're falling prey to the same baits.
Black drum are in the mix. The black drum prefer fresh or live shrimp, but they will even grab a Gulp/jig combo if they're hungry. Docks in the ICW are another great spot to target the black drum.
Speckled trout are being caught sporadically in their usual spots with Gulp baits, Trout Tricks soft plastics, and Vudu lures. The bite will really kick off as soon as the water temperatures drop into the 70s and the smaller, bait-stealer species have vacated. At this point, live shrimp and popping corks will provide the best action. Trout are very location-oriented, so it is important to try at least one new area on each trip in search of another group of fish.
Larry, of Voyager Fishing Charters, reports that the full day offshore trips are returning with full fish boxes. Anglers are having success with a variety of cut and live baits, catching species ranging from African pompano, triggerfish, grunts, and vermilion snapper to a few large grouper.
Drift lines rigged with live-bait have been hooking king mackerel.
Trips in the 25 mile range have been landing king mackerel, amberjack, and bonita.
Nearshore trips (out to 3 miles) have been catching limits of spanish mackerel using Clarkspoons.
Slow-trolling live baits along the beaches and over structure is producing spinner and blacktip sharks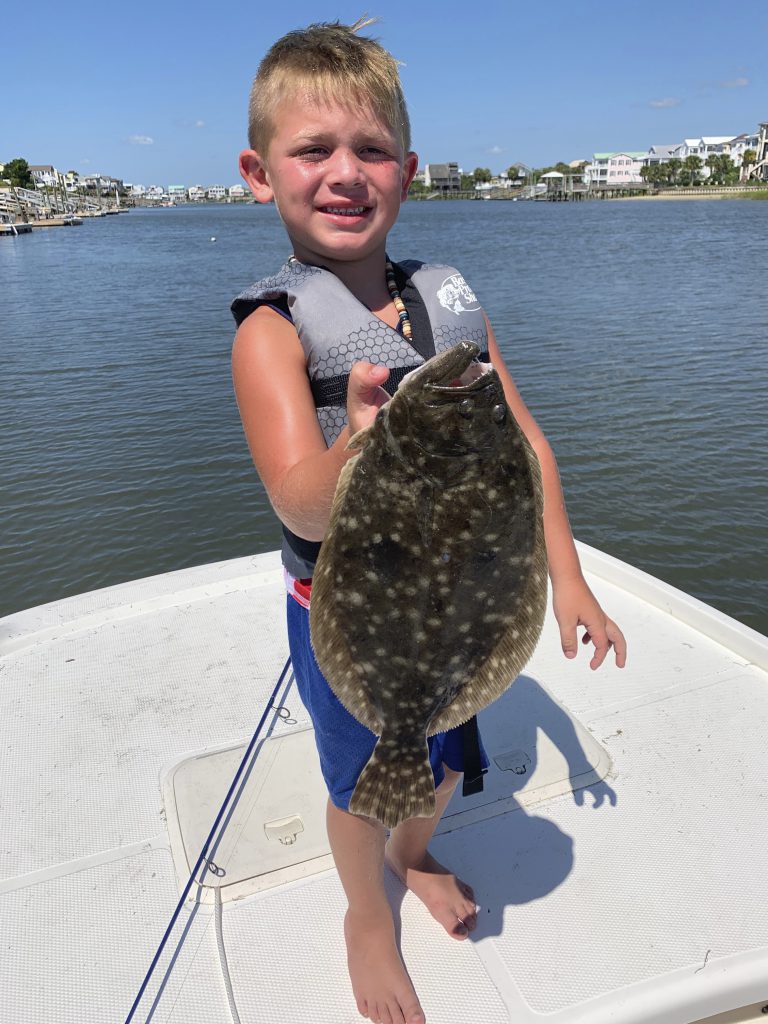 Cameron, of Little River Fishing Fleet, reports that bottom fishing has been great for trips working live bottom and structure in the 15-30 mile range. Good numbers of gray snapper and large black sea bass are hitting cut baits.
The wrecks in this range are holding tackle-busting amberjacks, which are hitting live baits.
King mackerel are striking free-lined live baits left out as anglers bottom fish.
Gulf Stream bottom trips are returning with large grouper, African pompano, and a good number of beeliners.
Nearshore trips are catching flounder, black sea bass, ringtails, assorted sharks, and porgies.
Michael, of Cherry Grove Pier, reports that there has been a really good bite on large whiting hitting fresh bait shrimp. A mix of spadefish and croakers are also hitting the bottom-rigged shrimp.
Flounder are being caught in good numbers, with most action coming on live bait.
Bluefish are in the daily counts, but the bite has been sporadic with the mid-summer heat.
Norm, of Apache Pier, reports that bottom fishing has been dominating the action all through August. Good number of croakers and sea mullet continue to keep anglers busy.
Flounder fishing has been steady, with most fish coming from areas just outside the breakers.
Spanish mackerel are actively feeding on bait around the pier. Fishing the early and late hours (when the heat isn't pushing bait deep) has been the best plan for targeting spanish.