Swansboro/Emerald Isle – October 2020
Randy, of The Reel Outdoors, reports that surf fishing has been spectacular, boasting with a huge variety of species along the beaches.
Spanish mackerel and bluefish are pushed in close, and they're hitting casting jigs inside the sandbars. Good-sized sea mullet and some black drum are falling for bait shrimp fished on bottom rigs.
Puppy drum fishing has been great, with Carolina-rigged cut finger mullet being the top producing bait. Some flounder are mixed in the counts, and they're hitting live baits and soft plastics.
Nearshore anglers are finding good numbers of larger spanish mackerel pushed up to the beach. The spanish are striking both Clarkspoons and live bait.
Flounder fishing remains hot at the nearshore ARs and ledges.
King mackerel are being caught with live baits and Drone spoons from the beach out to 10 miles.
Inside the inlet, anglers are catching good numbers of flounder and slot-sized red drum with Carolina-rigged live bait, and speckled trout are hitting live shrimp fished under popping corks around inland creek mouths and grass banks.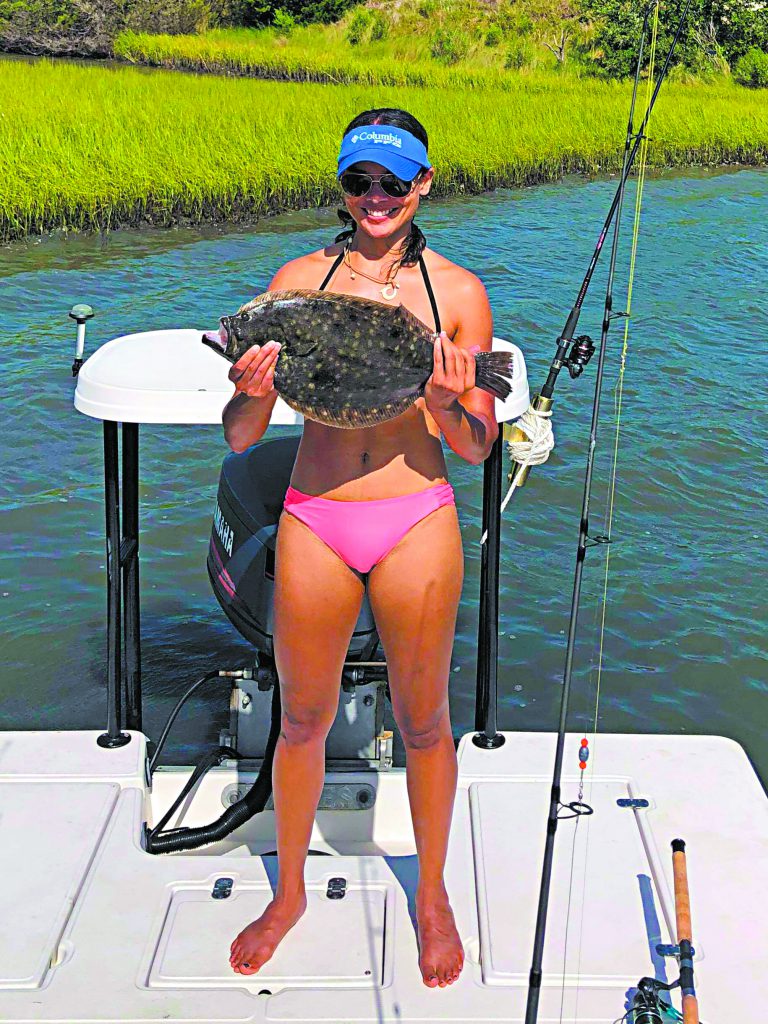 Dale, of Dudley's Marina, reports that inshore red drum fishing has been solid, with good numbers of fish scattered from the inlets back into the ICW. Anglers are getting action with live bait, topwater plugs, and Gulp soft plastics. Deeper ICW holes, docks, and grass banks in the channels are all great starting points.
Good-sized flounder are holding in many of the same areas, and they're preferring live baits.
Rob, of Sandbar Safari Charters, reports that spanish mackerel fishing has fired back up, with large schools of fish holding from 1-4 miles out. Casting small glass minnow jigs to the frenzied schools has been a productive method for getting strikes.
The majority of king mackerel are still holding on structured areas in the 10 mile range, but anglers are anticipating a push closer to shore over the coming weeks.
Inshore anglers are seeing a great red drum bite while fishing around docks and deep holes in the ICW. Live shrimp on the bottom is producing most of the action with the reds, as well as with a few scattered black drum that are in these same areas.
Speckled trout are showing up in better numbers around inlets and deeper marsh channels. The trout are getting more active with cooling water temperatures, and they are hitting a variety of soft plastics, live shrimp, and live finger mullet.
Johnathan, of On Point Charters, reports that red drum fishing has been great on shallow flats near the inlets. Live shrimp and finger mullet fished on Carolina rigs have been the top producing setup on most trips. When fishing early, or during a day with light winds, topwater plugs and Gulp baits are also getting action.
Flounder fishing has been scattered around structure from the beach out to 10 miles. Spro bucktails with Gulp soft plastic trailers is the top setup for the flatfish.
Spanish mackerel are staged from the beachfront out to four miles chasing bait in the area. Casting any sort of small, shiny metal jigs at the surface-feeding fish has been most productive.
John, of Early Riser Fishing Charters, reports that wahoo fishing has been great offshore. Anglers look forward to taking advantage of this push of fish that have been re-fired up by the slight temperature change.
A mix of sailfish and white marlin are mixed in with wahoo, and they're hitting the same skirted offerings.
King mackerel fishing has also begun to turn back on, with anglers anticipating some quality fish to be landed from now until the beginning of November. Live bait fishing has been the preferred method and also has the chance of hooking into a nearshore sailfish.
Inshore anglers are seeing great red drum fishing on topwater plugs. A few speckled trout are mixed in these numbers, and over the next few weeks both species will be very active with all the bait flushing towards the inlets.
Josh, of Liquid Fire Sportfishing, reports that offshore fishing remains focused on the solid wahoo action that's been around through the summer. Skirted ballyhoo fished behind planers has been the favorite setup, with dark-colored skirts being preferred.
A few sailfish are mixed in the counts, adding to the great numbers seen this year.
Closer to the beach, king mackerel action is beginning to fire up as it gets closer to fall weather. Most of the larger kings are still holding deep (in the 10+ mile range), with the initial push of schoolie-sized fish starting to head towards the beaches. Trolling cigar minnows on dead bait rigs and slow trolling live baits are both providing strikes.
Offshore bottom fishing is producing vermilion snapper and triggerfish. As the water cools, anglers will see better grouper action as the grouper push into shallower structured areas.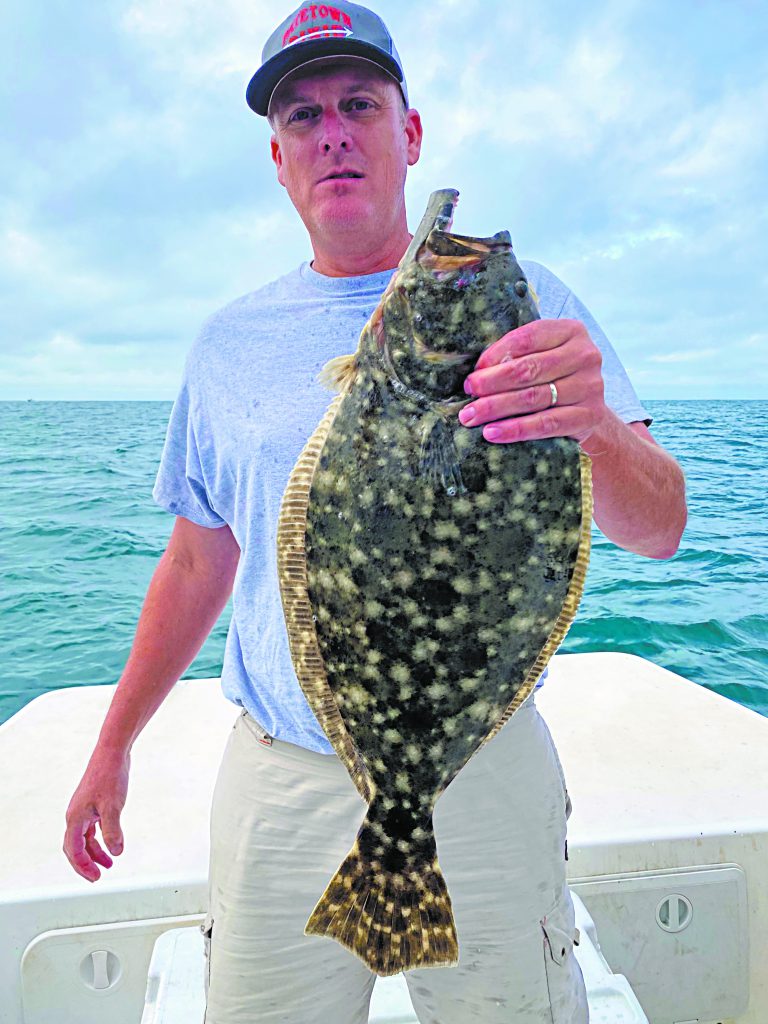 Teresa, of Bogue Inlet Pier, reports that spanish mackerel fishing has been great now that bait has flooded the area. Anglers are catching limits of spanish on some days while casting Gotcha plugs and glass minnow jigs. Schools of bluefish are hitting the same plugs (when in feeding frenzies).
Live baits fished off the end are getting action from king mackerel (up to 15 lbs.). Over the next few weeks, this bite should only get better as the kings begin a push onto the beaches.
Bottom fishing has been producing a great mix of black drum, sea mullet, spot, croaker, and keeper flounder, and puppy drum fishing is picking up for anglers fishing cut finger mullet and shrimp on the bottom.